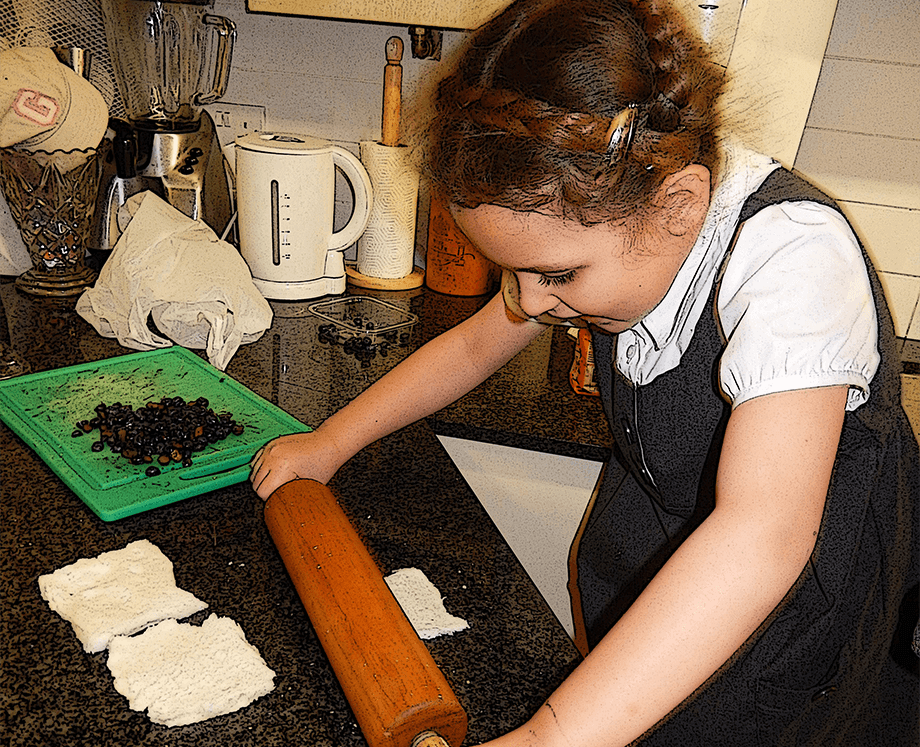 Instructors
Our cooking lessons can have big benefits for your children. They will not only learn how to cook, but we also emphasize nutrition education, creating healthier eating habits – which is one of the best ways to make connections across and amongst many disciplines.
Certainly, it is easier and faster to do it yourself. So why encourage your school-age child to join a cooking class? Because the lessons learned there can be a benefit both at home and in the classroom.
You're not just making food, you are teaching science in action, helping to lay down basic maths, reading and time-telling skills, encouraging healthy food choices, building confidence and creativity, enhancing communication and deepening connections with your child. Indeed, cooking with little ones is nothing short of awesome.
Boosting Maths and Science Skills
Cooking lessons let children practise basic maths skills like counting, weighing, measuring and estimating with every recipe. Keeping track of cooking times requires children to put their time-reading abilities to the test in a practical way, and helps them better understand sequencing: the idea that events occur in a logical order. Cooking lessons also teach children science in a hands-on way, as they discover that yeast makes the dough rise, salt affects the way ice melts and heat changes the way food looks and tastes.
Cooking teaches children about nutrition
Children are usually receptive to conversations about nutrition. Planning a menu can become an opportunity to explain smart food choices. It gives time to discuss the different food groups and encourage your children to experiment with foods they might not otherwise try. Children who have a hand in preparing the vegetables might be a little more willing to sample them at the table.
Fostering Social Skills
Communication is an important part of cooking with another person. Children have to be able to read, understand and explain recipe steps, but they must also take turns, work together and be ready to solve any problems that arise. Cooking classes provide inspiration for meaningful conversations, like telling children stories about how your great-grandmother used to have a secret recipe for her famous cake, which can inspire them to create their own special recipe to pass on through generations!
Learning Good Eating Habits
If your child's kitchen repertoire consists of opening ready-made snacks, they could fall into a lifetime habit of convenience foods consumption. Cooking classes can give children the confidence and curiosity to get creative in the kitchen, building a lifelong habit of healthier eating. To maximize these benefits, look for a cooking class that emphasizes nutrition education along with cooking skills.
Which ages can enrol?
In our Cooking Club we accept children from 7 to 15 years old.
Get in touch for more information on our timetable and prices.
Course Reviews
5 stars

0

4 stars

0

3 stars

0

2 stars

0

1 stars

0
No Reviews found for this course.