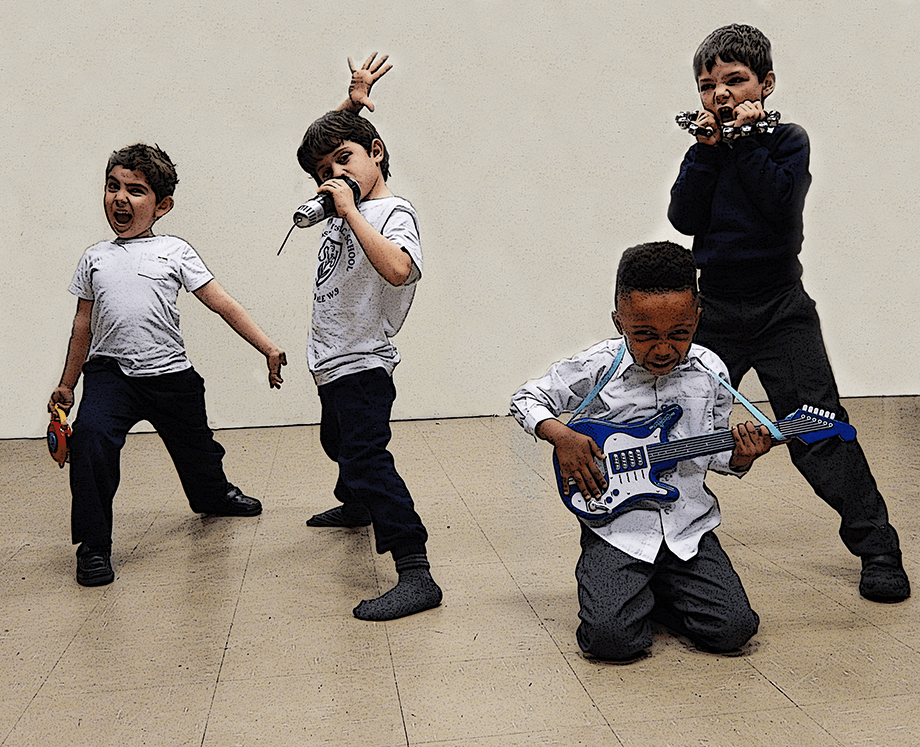 Instructors
Dance Fever class is centred on fundamental performing arts skills, emphasizing creative expression and fun.
This class works on developing children's abilities in singing, dancing, and acting. The teacher first focuses on each child individually and then works to put all children together in a fun, creative and expressive way. The activities in this class are geared towards improving and enhancing the student's self-image and self-confidence. Imagination and creativity are essential components in this class. Through the use of age-appropriate materials, the teacher's ultimate goal for each student is to enjoy what they are learning through dancing, and to gain an appreciation for the arts.
Through voice and body, children learn how to express themselves effectively, and the class is structured towards improving and enhancing children's self-expression, self-esteem and confidence.
Our Dance Fever class helps children discover their individual talents in a mixture of singing, movement, dancing, and acting. Children will work solo, in pairs or in a group, stimulating a sense of teamwork. Imagination and creativity are present, so it is always full of excitement!
Benefits of dance class for the child:
Enhancing healthy physical growth, develop body movements, coordination, and a healthy way of breathing
Expressive abilities increase confidence and self-discipline
Allows them to socialize with peers
Improving listening skills and concentration
Allows them to experience rhythmical feeling, non-verbal communication, and imagination
Contributing to development of mathematical abilities such as spatial perception, counting, and following rhythm
Teaching different types of dance from a variety of cultures around the world
Can lead to a lifelong love of music and dancing
Which ages can enrol?
In our Dance Class we accept children from 4 to 7 years old.
Get in touch for more information on our timetable and prices.
Course Reviews
5 stars

0

4 stars

0

3 stars

0

2 stars

0

1 stars

0
No Reviews found for this course.