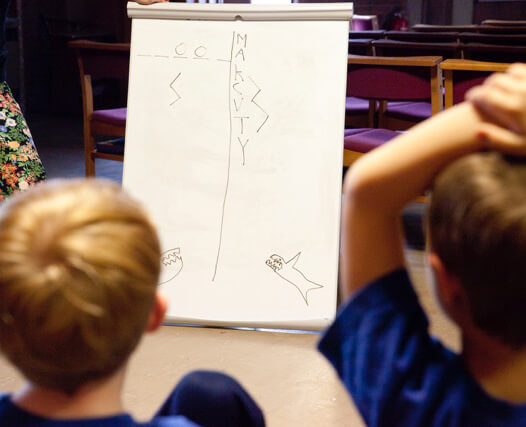 Instructors
Children's ability to think about individual words as sequences of sounds is important to their understanding of the alphabetic principle (Liberman & Shankweiler, 1985; Snow et al., 1998).
Towards that understanding, children learn to identify rhyming words and to create their own rhymes. They also learn how sentences are made up of separate words, words are composed of syllables, and made up of sounds that can be separated from each other and manipulated in other ways.
Finally, they learn that sounds that are separated (or segmented) from words can be put back together again to form words.
Some children have a great deal of difficulty learning to separate, or segment, the sounds in spoken words, and to then reconstitute the sounds (i.e., to blend the segmented sounds back together to make a word; O'Connor, Notari-Syverson, & Vadasy, 1996). However, it is this very aspect of phonemic awareness that enables children to apply their knowledge of sound-letter relations to the sounding out of printed words (Smith, Simmons, & Karneenui, 1998).
In our Phonics club we will be working on the pronunciation of the words using fun and innovative games, making the learning process easier and pleasant.
Which ages can enrol?
In our Lego Club we accept children from all ages.
Get in touch for more information on our timetable and prices.