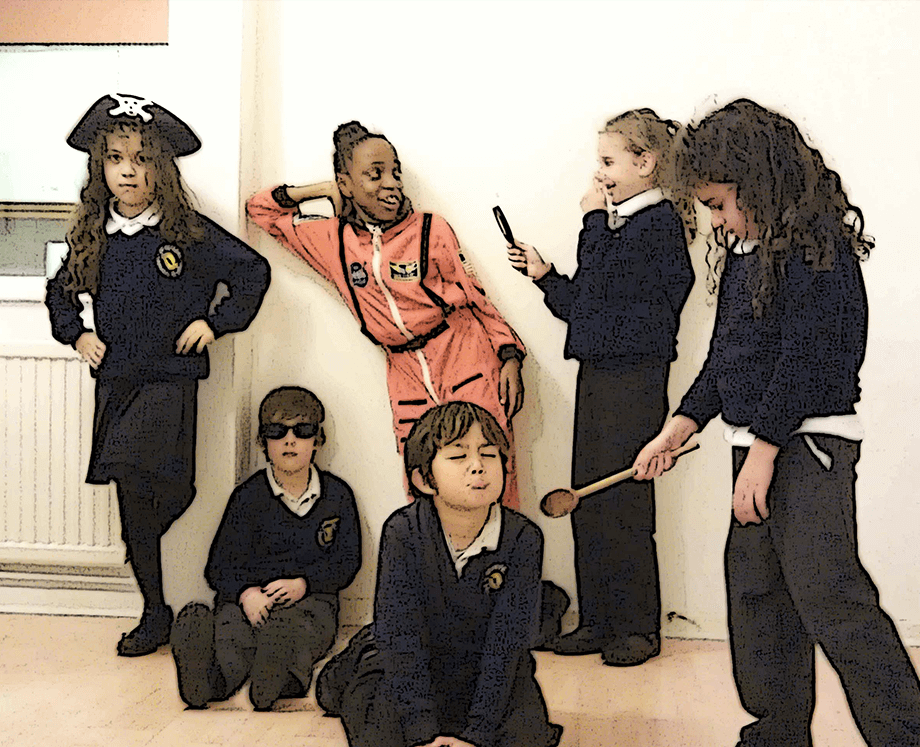 Instructors
For sure all parents know is that young children love to jump, twirl and run around. Our Mini Drama class is a perfect outlet for their energy whilst learning. We will have story games, role play, vocabulary work and artwork, too, building confidence, improving social skills, self-esteem, concentration and listening ability. Our budding small actors will have their first taste of acting through role play, improvisation and storytelling.
Why Drama classes?
The results published in the latest issue of the prestigious 'Journal of Educational Psychology', found students who participate in dance, drama, music, and visual arts showed more positive academic and personal wellbeing outcomes than students who were not as involved in the arts.
Academic outcomes included motivation, homework completion, class participation, enjoyment of school, and educational aspirations, while personal wellbeing measures considered such factors as self-esteem, life satisfaction, and a sense of meaning or purpose.
Some of the strongest effects were found for students who spent high amounts of quality time in creative and performing arts subjects at school. Positive effects also resulted from home influences, such as how often parents and their children talked about and participated in the arts.
Active participation, more than simply being an observer or audience member, also yielded stronger positive effects on school and personal wellbeing outcomes in the study.
Benefits of drama classes for children:
Imagination and creativity
Language and Communication (verbal and non-verbal)
Builds confidence, emotional intelligence
Concentration and self – control
Encourage teamwork and cooperation, friendships
Social skills
Numeracy skills, critical thinking and problem-solving
Physical development
Flexibility
Reduces stress levels
Improves development of Memory
Which ages can enrol?
In our Mini Drama club we accept children from 4 to 7 years old.
Get in touch for more information on our timetable and prices.