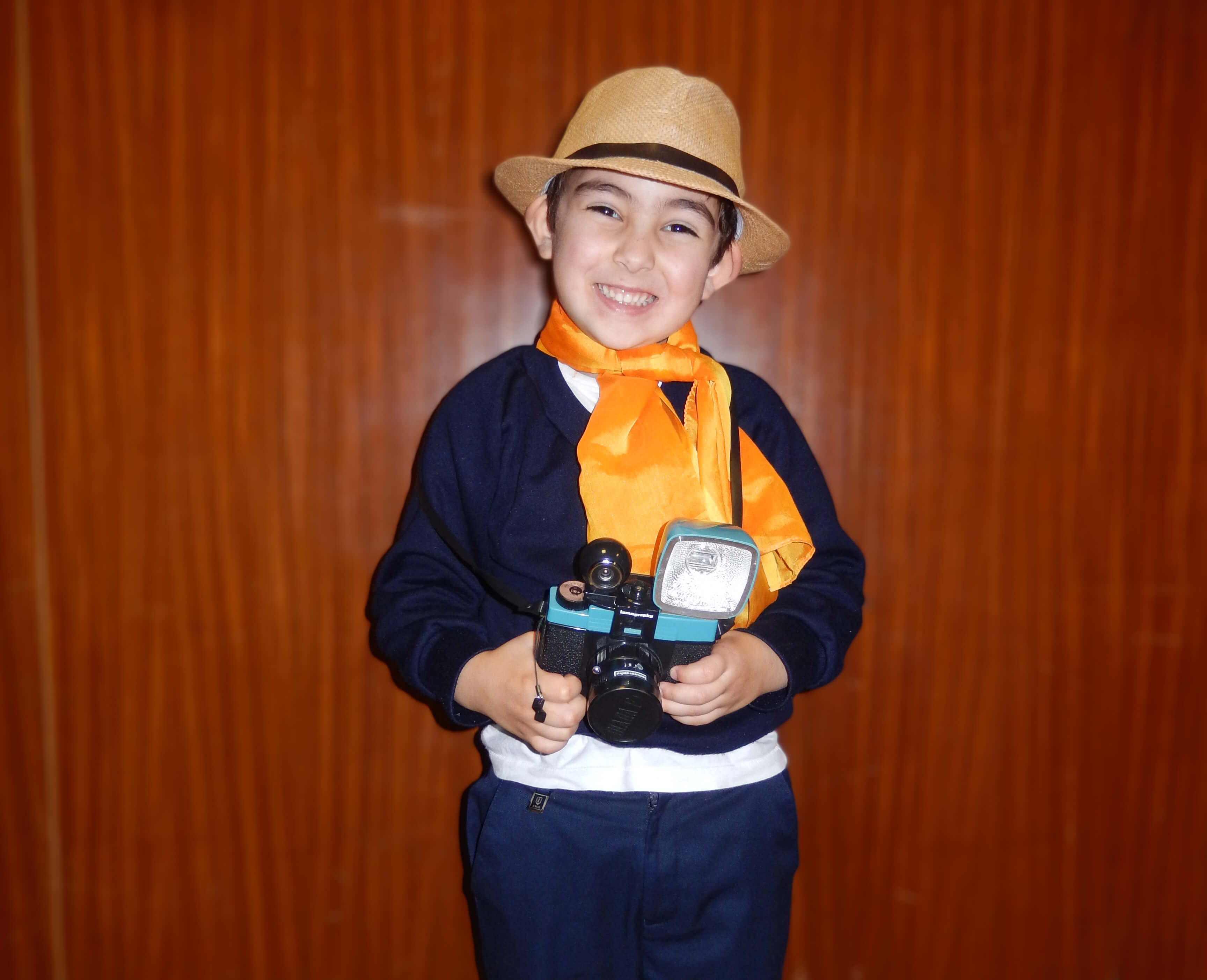 Instructors
Photography offers a range of interesting learning experiences: it allows you to learn a new skill, it enhances creativity, it provides innovative experiences, and it gives you the opportunity to express ideas, thoughts and feelings.  In our photography class children will learn new perspectives when carefully observing and focusing on what they want to capture.
When we work with early ages, the objectives of photography, similarly as drawing, are free expression.  We can teach children that there are different points of view. For example, a flower can be photographed from above (zenith angle) or from below (nadir angle); this suggests that there are different ways to photograph an object or a person.
Why Photography?
Digital photography for children is becoming a part of everyday life, because they are becoming more and more adept with technology. They are now more informed of the functionality and potential of digital cameras, especially in smartphones.
Photography for children offers a range of exciting and valuable learning experiences, not to mention some great experiences and benefits. Children grow up in a visual world and everything that they see helps develop their personality and character. A big chunk of their learning development is in the visual aspect of their lives. Having children learn photography at an early age can therefore further fortify this progress, increase vocabulary and stimulate creativity. Children should not be limited by their age, and it is never too early for them to start.
Some of the benefits of photography for children include:
Learning a new skill, which can boost children's self esteem
Encouraging planning and presentation skills
Allowing children to display their potential through creativity
Providing children with the opportunity to be innovative
Giving children the opportunity to communicate their ideas, thoughts and feelings
Stimulating children to develop their own ideas on design
Socializing with peers, compare pictures
Supporting a less confident friend, or being motivated by a more skilled child
Supporting spatial perception, coordination, gross and fine motor skills
Enhancing imagination, narrative skills, description
Reducing anxiety
Planning and presentation skills
Stimulating Creativity
Beneficial to Parents:
It is also beneficial to parents believe it or not. It creates a meaningful and productive past-time for their kids, which may be considered as an after-school activity. Parents can worry less about their children playing violent video games and/or browsing inappropriate websites on the Internet. They should, therefore, encourage their kids and give them the opportunity to develop their talent in using digital cameras.
Extra-Curricular Activity:
Children may be able to further develop their expertise in school and extra-curricular activities. This in turn can benefit the schools in complementing their resources. For example, a child who is particularly good at photography can be tasked to take pictures for the school paper or cover events in and out of the school. Digital photography for children can benefit educational systems in many ways.
Which ages can enrol?
In our photography club we accept children from 5 up.
Get in touch for more information on our timetable and prices.