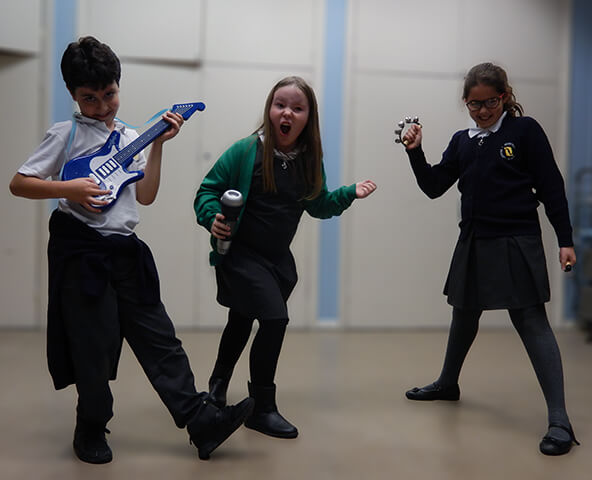 Instructors
In an article published in The Guardian, Sally Goddard Blythe said: "Song is a special type of speech. Lullabies, songs and rhymes of every culture carry the 'signature' melodies and inflections of a mother tongue, preparing a child's ear, voice and brain for language." In the same article, Blythe contends that singing to young children can help ward off later language development problems.
Increased confidence, enjoyment, engagement and wellbeing.
Increased confidence is consistently reported as an outcome for children doing singing classes. It has been reported that other benefits of singing for children include improved self-esteem (particularly for vulnerable and special needs children), increased enjoyment and engagement in class, and enhanced social skills. St Michael's School reported that "singing helped children to be calmer and more focused".
Which ages can enrol?
In our Singin Stars club we accept children from 6 to 12 years old.
Get in touch for more information on our timetable and prices.