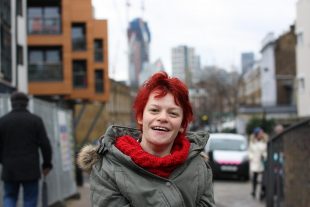 Hi.
I am Jemima Williams and I have Athetoid Cerebral Palsy.
Since 2011 I have been writing personal journals and in November 2016 I started writing my own monologue whilst I was on a work placement at a theatre company.
Over the past few years I have found very useful to develop my writing skills so that I have a voice on topics that I find worthwhile.
Due to my passion for writing, I have recently started to blog and I am very honoured to have been offered a position as a blogger at Actingworks.
I am finding it quite daunting but at the same time it is such a great opportunity, especially because I would like to become a professional blogger and writer in the future.
There are several topics that I will be writing about on the next few months. For example, the inclusion for Special Educational Needs (SEN) children in mainstream education, bullying, the use of social media and the increase of mental health issues amongst teenagers.
I am over the moon to be part of the team and I am looking forward to start writing for all of you.
Watch this space!
Jemima